The best Pizza Dough recipe
With this recipe you always get soft and chewy crust, that stretches nicely. Easy method of preparing ideal crust for a delicious pizza.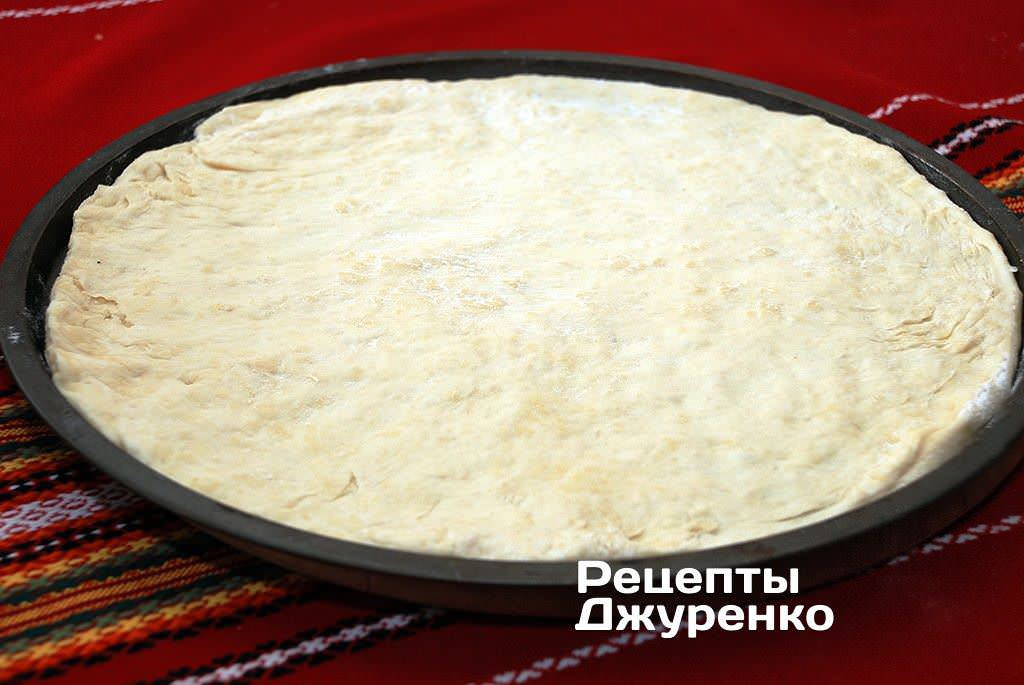 Whatever pizza is prepared – homemade or made by a professional pizzaiolo, with sausages or mussels, with parmesan or mozzarella cheese: the right pizza dough – is the recipe for success.
By the way, pizza dough can be stored in a refrigerator or a freezer. However, I believe it is better to use fresh dough – the pizza will be like in a pizzeria or even tastier.
When making homemade pizza, for some reason the main struggle is making the pizza dough. Oddly enough, this is the easiest part of the process. Prepare the pizza crust while thinking about what to add as your toppings.
Ingredients
Wheat flour type 00

250g

Instant yeast

5g

Salt

1/3 tsp

Sugar

2 tsp

Olive oil

2-3 tbsp
Step-by-step recipe
Sift 250 grams (2 incomplete cups) of flour through a sieve. A lot of interesting things may be found in flour — lumps, little stones, remnants of wheat shells. Weed them out and throw away.
Add 5g instant yeast to the flour. Add 1/3 tsp. fine salt. Add 2 tsp. sugar (no top)
Stir with a fork to mix the yeast, salt and sugar evenly into the flour.
Pour 160 ml of water into a glass and put it in the microwave for 12 seconds so that the water warms up a little.
Add 2-3 tbsp olive oil. Stir and pour the mixture into the flour.
Knead the dough – it will be a bit sticky and very soft.
Slowly add the flour and mix until it no longer sticks to your hands.
Form a ball and put it in a clean and dry bowl, cover with a clean napkin or a paper towel.
The consistency of the dough is soft and elastic, stretches very well.

Let the dough rest in a warm place for 40-45 minutes.
After the dough has risen, knead it and stretch it into a cake 5-7 mm disk. It is better to stretch the dough with your hands on a sheer of baking paper, not with a rolling pin.
Stretch the dough onto a pizza pan. Press the edges inward to form the corners.
The stretched dough is thin, let it rise. The thickness of the finished pizza crust is determined by the time you let the dough to rise directly on the form – from thin and crispy to lush. It is up to your own taste.
Prick the dough with a fork, otherwise it will rise due to steam.
And now let your imagination run wild! Spread toppings you want on the crust.

Pizza options:

Pizza is usually baked for 18-20 minutes at 190-200°C and visually checking the bottom of the dough. Isn't it easy?
Pizza dough like in a pizzeria — you will definitely succeed!
Recipe facts
| | |
| --- | --- |
| Pizza crust: | 34 cm pizza crust |
| Calories: | 251 |
| Prep: | 10 min |
| Cook: | 50 min |
| Total: | 60 min |
| Category: | Pizza |
| Cuisine: | European |
| Rating: | |