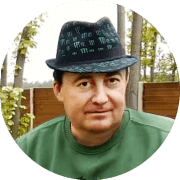 Hello! My name is Sergey Dzhurenko. For the past 12 years, I have been cooking and writing soulful recipes. I suggest that you repeat and enjoy any of the 1000 dishes that I have been able to prepare during this time. I am sure - together we will definitely succeed!
New recipes
Popular Recipes
Your favorite recipes
Someone stole the recipe book!