Banana сookies
Homemade banana cookies – fragrant and delicious pastry for tea. Step-by-step recipe of soft, airy cookies.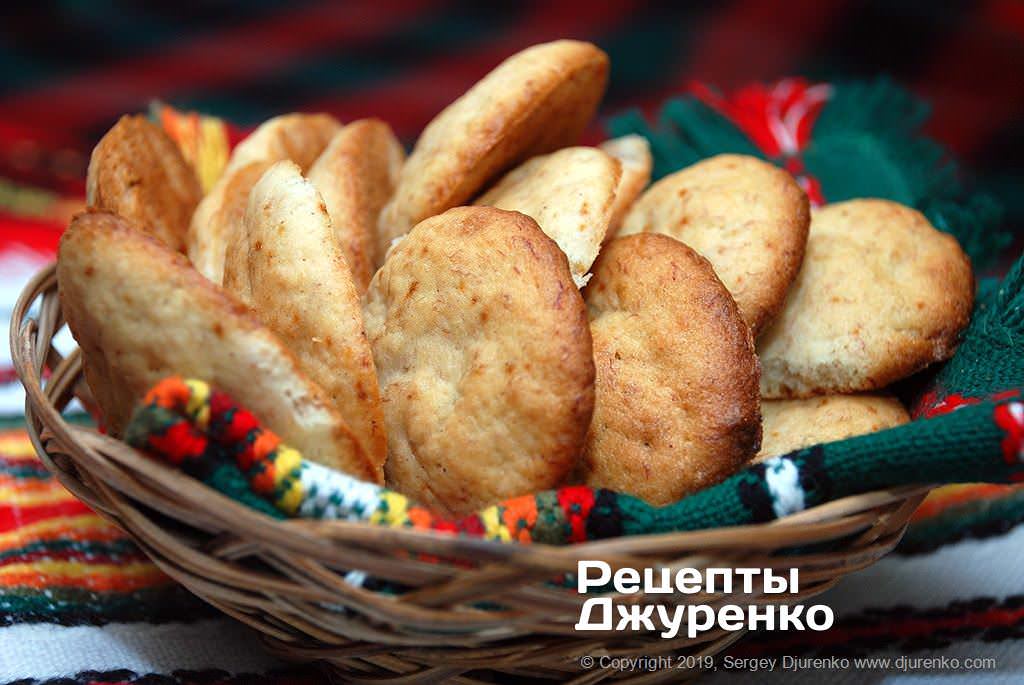 Homemade banana cookies – fragrant and delicious pastry for tea.
You need overripe bananas to make delicious banana cookies. The cookies are soft, not crispy.
Banana cookies are made with plain flour, butter, eggs and sugar. Instead of liquid, purée made from peeled bananas is used.
Ingredients
Overripe bananas

3 pcs

Wheat flour

260g

Butter

100g

Egg

1

Sugar

100g

Baking powder

8g (half package)

Salt, nutmeg, cinnamon

spices
Step-by-step recipe
You need overripe bananas. Not just regular ripe ones, but overripe. So, it is better to buy a few ripe bananas in advance and put them on a windowsill for a few days.
Take butter and an egg out of the refrigerator a few hours before cooking. They should warm up to room temperature.
Cut soft butter into cubes.
Mix butter and sugar. Add an egg and mix again.
The mixture should be homogeneous.
Peel bananas. Remove soft, noodle-like strips. Cut off the end of the flesh. Remove damaged dark areas.
Mash banana with a fork or a potato masher until puree. Add mashed bananas to butter and sugar, mix thoroughly.
Sift flour in a separate bowl. Add baking powder and a pinch of salt. Mix dry ingredients and add to the liquid mixture.
Mix with a mixer until smooth.
Add 0.5 teaspoon of ground cinnamon and a pinch of nutmeg. Mix again.
Set the oven to 180 degrees Celsius.
Line a baking sheet with parchment, grease it slightly with butter.
Transfer dough into a pastry bag and squeeze portions on baking paper, approximately a tablespoon size, with 3-4 cm intervals.

Bake for 15 minutes. If you want to brown cookies, then keep for 4-5 minutes more.
Let the baked cookies to cool down a bit and separate from baking paper.
Put them into a bowl, cover with a napkin and let them cool down completely. Cookies practically do not dry out, but it is worth covering them with a napkin.
Banana cookies are very fragrant and tasty. They are not crunchy, rather soft and well suited for tea or morning coffee. If you want, ground nuts, almond flakes, dried fruits or raisins can be added to the dough.
Homemade banana cookies – fragrant and delicious pastry for tea.
Recipe facts
| | |
| --- | --- |
| Cookies: | 25-30 cookies |
| Calories: | 180 |
| Prep: | 15 min |
| Cook: | 30 min |
| Total: | 45 min |
| Category: | Baking |
| Cuisine: | European |
| Rating: | |